I'm sure most of you are aware of the current "Adult Coloring Book" trend.
I have always loved to color (my sister-in-law and I used to buy coloring books and color together as "newlyweds." We had lots of fun experimenting with shading and combining colors!)
Anyway, I got to thinking about using coloring pages to create postcards --- especially
inspirational coloring pages.
I LOVE Karla Dornacher's Designs and was delighted to find two of her coloring books as digital downloads!
(
Here's her shop on Etsy
)
The awesome thing about them being digital is that I can print them over and over again and make an unlimited amount of cards/postcards!
I printed most of the pages to use as postcards, but while I was experimenting with sizing I got a few too small. No problem - I just turned those into card fronts!
The book (or download) comes with 8 bookmarks as well!
You can color them and use them like they are or mat them on cardstock for some extra stability and color pop!
They make great "tuck-ins" for your cards.
If you're sending to a child or someone else who likes to color - just print and slip them into the card "as is."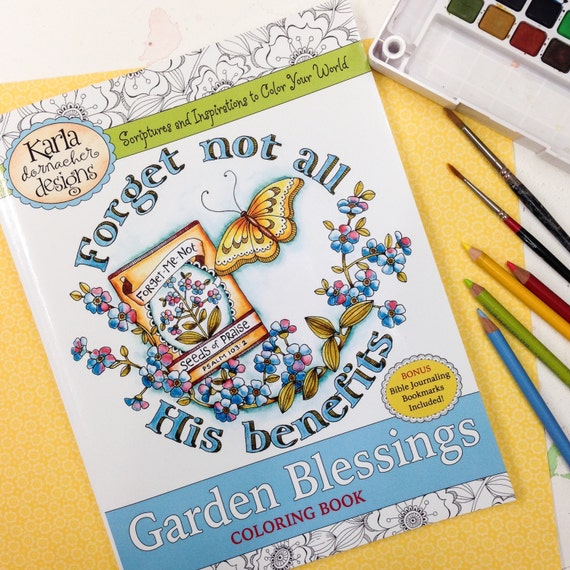 (The book I bought was "Forget Not All His Benefits" - she also has one called "Simple Blessings" as an instant download.)
Supplies and Tools: Karla Dornacher Coloring Book, Colored Pencils, Sharpie Markers, White/black Cardstock, Postcard Stamp, Scallops Embossing Folder (Sizzix)
There are also a lot of FREE coloring pages on-line.
I made the "color-me" kids cards (below) from freebies
found here
.
Instead of me coloring these before I send them, I'll be sending them in black and white and pairing them with with a gift of crayons, colored pencils, or Twistables.
This post linked to:
Roses of Inspiration